Featuring creations
by Spitzer Concepts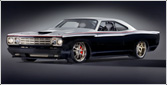 ROAD RATTLER – Jim Mitchell's 1969 Plymouth Road Runner. Look for a feature on this car in the March 2012 issue of Hot Rod Magazine.
---

Like us on Facebook!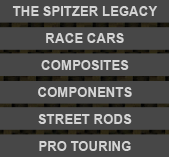 ---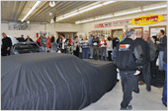 Road Rattler Revealed to Public on December 8 in Conjunction with IMIS Show in Indy
WHAT'S NEW for 2011
---
| | |
| --- | --- |
| | ProFlow Air Scoop |

Ideally suited to provide the necessary air for "hungry" big-inch motors, Spitzer's new ProFlow scoop has a generous 46 square inch opening and is contoured to enhance flow. Featuring a two-piece design, it can be employed with single or dual Dominator setups. Available in both carbon fiber and fiberglass. Great for many Top Dragster, Super Comp and Comp Eliminator applications. Call for details.

---
| | |
| --- | --- |
| | Lump Wing |

Here's a close up view of our new top dragster lump wing! We offer a larger scale version for use as an alcohol front or rear wing. Our regular top dragster wing can be seen on our Composites page. You can see the alcohol lump wing on Marty Thacker's TAD (Performance Report).

---
| | |
| --- | --- |
| | D-Shaped Aluminum Steering Wheels |

Get 'em while they're HOT! Our new flat D-shaped aluminum steering wheel includes grips. You can use the top and bottom sections to mount buttons! Since these wheels are aluminum, you can have your choice of colors - red, black, blue or natural. At $200.00 each, they're a great buy!

---
| | |
| --- | --- |
| | Bolt-On Exhaust Pipe Body Flanges |

Check out our new Top Alcohol funny car bolt-on exhaust pipe body flanges! These sleek carbon fiber pieces available in two styles retail for $250.00 per pair. Order yours today!

---
| | |
| --- | --- |
| | TAD or A/Fuel Burndown Tank |

TAD or A/Fuel burndown tank - carbon fiber construction with baffles. Meets NHRA 2010 rule change with a capacity of over 7 gallons. Weighs in at 8 pounds! In addition to baffles, includes mounting flange, drain plug and fire retardent paint on the interior of the tank.

---
| | |
| --- | --- |
| | Nostalgia Nitro Funny Car Body |

1979 Mustang nostalgia nitro funny car body- available in carbon fiber or fiberglass. It's the lightest and strongest body in the class! (Includes roof hatch and burst panel).

---
Outstanding performances
by our valued customers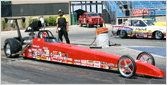 Congratulations to Marty Thacker (TAD), Greg Kamplain (Comp) and Michael Galofaro (Top Dragster) for their Norwalk, Ohio LODRS wins.
---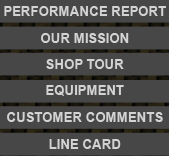 ---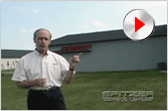 Video Tour of Spitzer Race Cars With Bob Frey